Air Fryer Frequently Asked Questions (FAQ) & Answers
(1) What variety of foods can you make with an air fryer?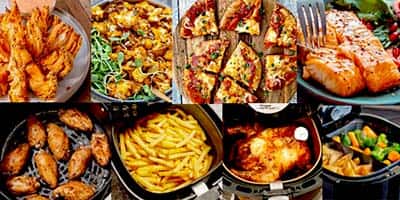 Some of the foods you can prepare using air fryer include muffins, corn on the cob, different varieties of seafood and chicken as well. What do you prefer between the grilled potatoes and the mashed potatoes? Or are you the kind that is in love with French fries? It doesn't matter because the air fryer brings out all these in the most remarkable fashion. It is crucial to outline that the frozen foods may take a little bit longer when cooked using the air fryer. But this shouldn't be cause for alarm for any food enthusiast because the final food quality remains unaffected.
(2) What kinds of foods is an air fryer suited for?